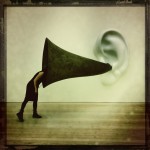 tecnomovida / Foter / CC BY-NC-SA
The headline of the February 25th New York Times Magazine interview with the C.E.O of Twitter may have stunned some readers into thinking, "What's up with that?" But like any good doctor, Dick Costolo, was well aware of how the prescription he was offering would benefit both Twitter users and his company.
The large font and all bold headline of the newly styled magazine, "Dick Costolo Thinks It's O.K. to Never Tweet," was a declaration that the C.E.O was not worried about the number of active Tweeters pushing out the platform's short messages, usually intended to re-direct readers elsewhere to expanded content.
Costolo was in effect calling attention to one of Twitter's biggest benefits: A big set of ears that any business, organization or individual can use to easily "stay up-to-date on what's happening in their world and be connected and know what's going on." All for free, save for time vested in accessing the platform on a regular basis.
Given that it's easy to create custom lists or streams of Tweeters, Twitter listeners can target their interests quite specifically, thus tuning into exactly the key people, companies and influencers deemed important.
My father, an Orthopedic Surgeon, once told me when I asked how many of each post-operative physical therapy exercises I should do answered, "It doesn't matter." He knew the important thing was just to start doing them and eventually a patient would automatically increase the number of repetitions.
Costolo is also savvy enough to know that once new Twitter users begin to regularly listen on Twitter, they will invariably begin to compose Tweets as well. Good medicine for Twitter users and shareholders alike.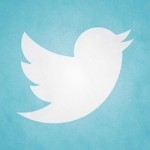 tecnomovida / Foter / CC BY-NC-SA